Manufacturer of plastic spare parts – PRO-NATURA
We are a thriving company with rich experience- our offer includes plastic elements of high quality.
Our knowledge and experience due to which we help our customers solve their technical problems provided us ever broadening range of contractors. This way we have built our strong market position.
Our customers are companies of the following industries:
Food
Filling
Processing
Meat
Cosmetics
Electronic
Pharmaceutical
Automotive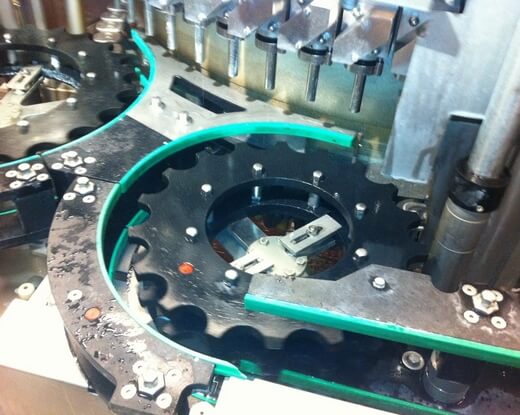 Roof Panels
Facing expectations of our customers we also offer Roof Panels
– solid polycarbonate, cellular polycarbonate and fixings. PLEXA, PCV, Styrodur are also available.
Hardness, low weight, flexibility
Plastic characteristics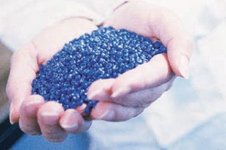 Polietylen
PE
Polyethylenes are soft and flexible thermoplastics. They are partially crystalline materials that have various molecular weights, crystallinity and structure.
Polyethylene in forms of semi-finished products (panels, rollers, pipes) can be found in three basic types: PE 300, PE 500, PE 1000 varying mostly with mechanical characteristics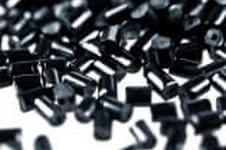 Polyamide
PA-6, PA6-G
Plastic of many types produced with many improvers. Thanks to these improvers polyamide has many advantages and is a material with wide range of uses. The characteristics of different polyamide types depend mostly on structures of their molecular chains and chemical compositions of additives. In the food industry polyamide is used for producing screws, distributor heads, gears and bearings, pulleys, chain wheels, gaskets, back-up rings, cams, etc.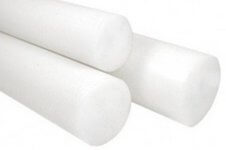 Polyacetal
POM
It is a typical thermoplastic. The processing range is between 210 and 230 °C. At the temperature above 230 °C becomes polymerised very rapidly with a huge emission of formaldehyde what may cause equipment explosion.
This material is an electrical thermoplastic insulator characterised by high abrasion resistance and chemical resistance. Its features are also stiffness, tensile strength, natural lubricity (the surface of pellets is covered with a lubricate – they do not need additional lubrication). Polyamide is very easy to process and operates at temperatures from –50 to +90 °C (temporary up to 140 °C).
Polypropylene
PP
Polypropylene is a plastic with density from 0.90 to 0.92 g/cm³. The material is characterised by high chemical resistance (in particular, at the room temperature) to some acids, oils, water, grease, milk. It is very easy to heat but at the same time it does not conduct heat, it is non-toxic and harmless.
These features make polypropylene very popular in production of, among others, packages for sweets, cookies or pasta. Yoghurt packages, bottles, plastic plates are also made of polypropylene. It is often used in manufacturing laboratory and medical equipment- for example syringes and medicines packages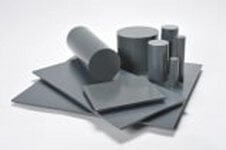 Polyvinyl chloride
PVC
The material is resistant to most solvents (it dissolves or grows in cyclohexanone, tetrahydrofuran, pyridine, carbon disulphide). It decomposes under the influence of temperature and light.
Polyvinyl chloride is used as an electrical insulating material, a component for producing floor panels, gramophone records, pipes, bath and shower appliances, everyday objects, small medical devices (catheters, drainage, probes) and for impregnation of fabrics and paper.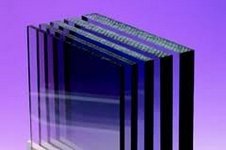 Solid polycarbonate
PC
Panels made of solid polycarbonate are a milestone in designing and constructing methods. It is very innovative plastic which, due to its physical and chemical characteristics, efficiently replaces traditional glass components used in constructions and finishing.
What we produce?
Various kinds of components according to your expectations
We try to reach the largest possible range of customers- it is not easy but we believe that the harder we work the more we achieve. Our specialists work for your satisfaction.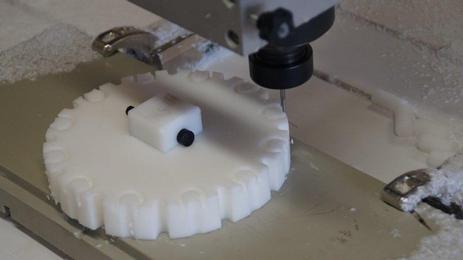 What is important for us?
What customers require
What is important
Quality of the manufactured components is the most important thing for us- we treat every order individually and pricing and manufacturing are made strictly with consultation with our customers. We can produce everything you need. Contacting our customers is as important as quality- the problem analysis and meeting requirements is possible only with efficient communication.
Deadlines
Deliveries are performed in a very efficient way- we provide our customers with suitable transport ways. We use our own transport or order transport services. We invite if you prefer picking your delivery personally. In the distance above 100 km, the load is transported by our cooperating transport companies. Usually, we do not organise deliveries on holidays but we accept exceptions- at the customer's require we can arrange transport services on holidays too.
Experience
We collect our experience every day. New orders and trainings are our everyday life. We would like to broaden this knowledge among our customers- that is why we provide the best solutions with minimal costs.
Possibilities
We choose materials and create various types of components but it is not all we do. We can create for you tables made of stainless steel and other metal components. Our offer includes assembling plastic roofs, components of bus stops and other facilities.